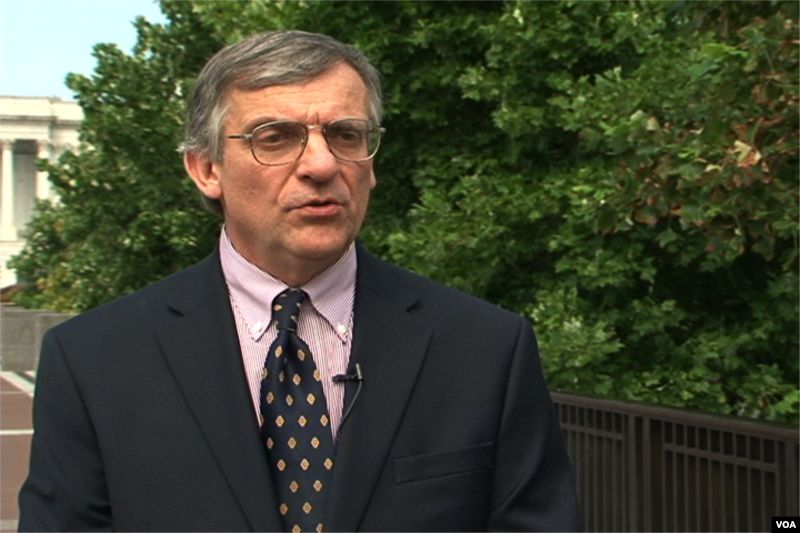 Paul D. Kamenar
Paul D. Kamenar is a Washington, D.C. attorney who provides counsel on legal, regulatory, and public policy matters and guest lectures at the U.S. Naval Academy on constitutional and national security law. He was a Senior Fellow of the Administrative Conference of the United States from 1990-1995 and a Member of its Committee on Rulemaking. He was reappointed as a Senior Fellow in 2010.
As Senior Executive Counsel of the Washington Legal Foundation, he argued before the U.S. Supreme Court and seven federal courts of appeals and litigated over 200 public interest, high-profile original and amicus cases as lead or co-counsel representing WLF, Members of Congress, state and local officials, major civic and trade associations, veterans' and victims' rights organizations, small business owners, and individuals raising significant constitutional, separation of powers, national security, business, regulatory, white collar, and administrative law issues, including the Federal Advisory Committee Act, FOIA, and Paperwork Reduction Act. Several cases included challenges to environmental criminal and civil enforcement actions, the Sentencing Guidelines, excessive punitive damages awards, regulatory takings, and abusive class actions. He has also filed scores of formal comments, petitions, and complaints with dozens of federal regulatory agencies including the EPA, DOJ, SEC, OMB, FTC, FDA, DOI, OSHA, and DOT, and conducted investigations of agency misconduct. He has testified before congressional committees on environmental issues, SEC enforcement, the judicial appointment process, constitutional law, and other topics and conducted briefings on overcriminalization for senior congressional staff in collaboration with the Heritage Foundation and NACDL.
Kamenar has been a speaker at numerous legal conferences, debates, and programs sponsored by the ABA, business and policy organizations, federal agencies, including the FTC and State Department, and law schools, such as Harvard, Duke, NYU, UVA, and Georgetown, including recent symposia on overcriminalization sponsored by George Mason University Law School and NACDL (Oct. 2010), and corporate criminal liability and environmental crimes at Northwestern University and University of Utah law schools in 2009. He has been frequently quoted in the national print media and has made numerous media appearances, including ABC, NBC, and CBS evening news, CNN, Fox, Bloomberg News, MSNBC, C-SPAN, Court TV, Nightline, Good Morning America, MacNeil/Lehrer NewsHour, Crossfire, Larry King, Charlie Rose, National Public Radio, and many other news shows. He has also authored policy papers, articles, and op-eds on various legal topics.
He also taught a separation of powers/appellate advocacy seminar as an adjunct professor at Georgetown University Law Center and from 1999-2005 was Clinical Professor of Law at George Mason University Law School where he directed and taught WLF's Economic Freedom Public Interest Law Clinic. Kamenar received his J.D. from Georgetown where he was lead articles editor of Law and Policy in International Business, and a B.A. in Economics from Rutgers College.
Michael T. Morley 
Michael T. Morley received his A.B., magna cum laude, from Princeton University's Woodrow Wilson School of Public and International Affairs in 2000. In 2003, he received his J.D. from Yale Law School, where he was Senior Editor of the Yale Law Journal, and Articles Editor, Submissions Editor, and Developments Editor of the Yale Law & Policy Review. He also received the Thurman Arnold for Best Oralist in the law school's annual moot court competition in 2002. Upon graduation, Mr. Morley clerked for Judge Gerald Bard Tjoflat of the U.S. Court of Appeals for the Eleventh Circuit. He then worked as an associate at Williams & Connolly LLP, until he was appointed Special Assistant to the General Counsel of the Army at the Pentagon, where he provided legal and policy advice to the General Counsel and Secretary of the Army regarding civilian appellate litigation, constitutional law, international law, and certain congressional investigations. After leaving the Pentagon, he worked as an appellate associate at Winston & Strawn LLP in Washington, D.C.
Jerad Najvar
Jerad advises candidates and organizations at the local, state, and federal level with regard to campaign finance and other compliance and ethics matters, and represents clients in official enforcement proceedings.  He serves as outside general counsel to the largest political consulting firm in Houston and Harris County, and has broad litigation experience before the Texas Ethics Commission, in federal and state courts, and the Fifth Circuit Court of Appeals.  Our collaboration with Najvar Law Firm offers DB Capitol Strategies clients particular expertise in Texas and new reach into the Lone Star state.
Prior to founding Najvar Law Firm, Jerad accumulated years of experience in politics and policy at the state and federal level.  He served as a legislative staffer with responsibility for defense and veterans affairs issues in the office of U.S. Senator Kay Bailey Hutchison (R-TX), and later served as law clerk on the Senate Judiciary Committee for U.S. Senator John Cornyn (R-TX).  He has since assisted with numerous state and local campaigns in the Houston area, providing him with valuable insights into the practical application of campaign finance and other compliance rules.  
For more information on Jerad and Najvar Law Firm, 
click here
.